Welcome to the Music City Sport.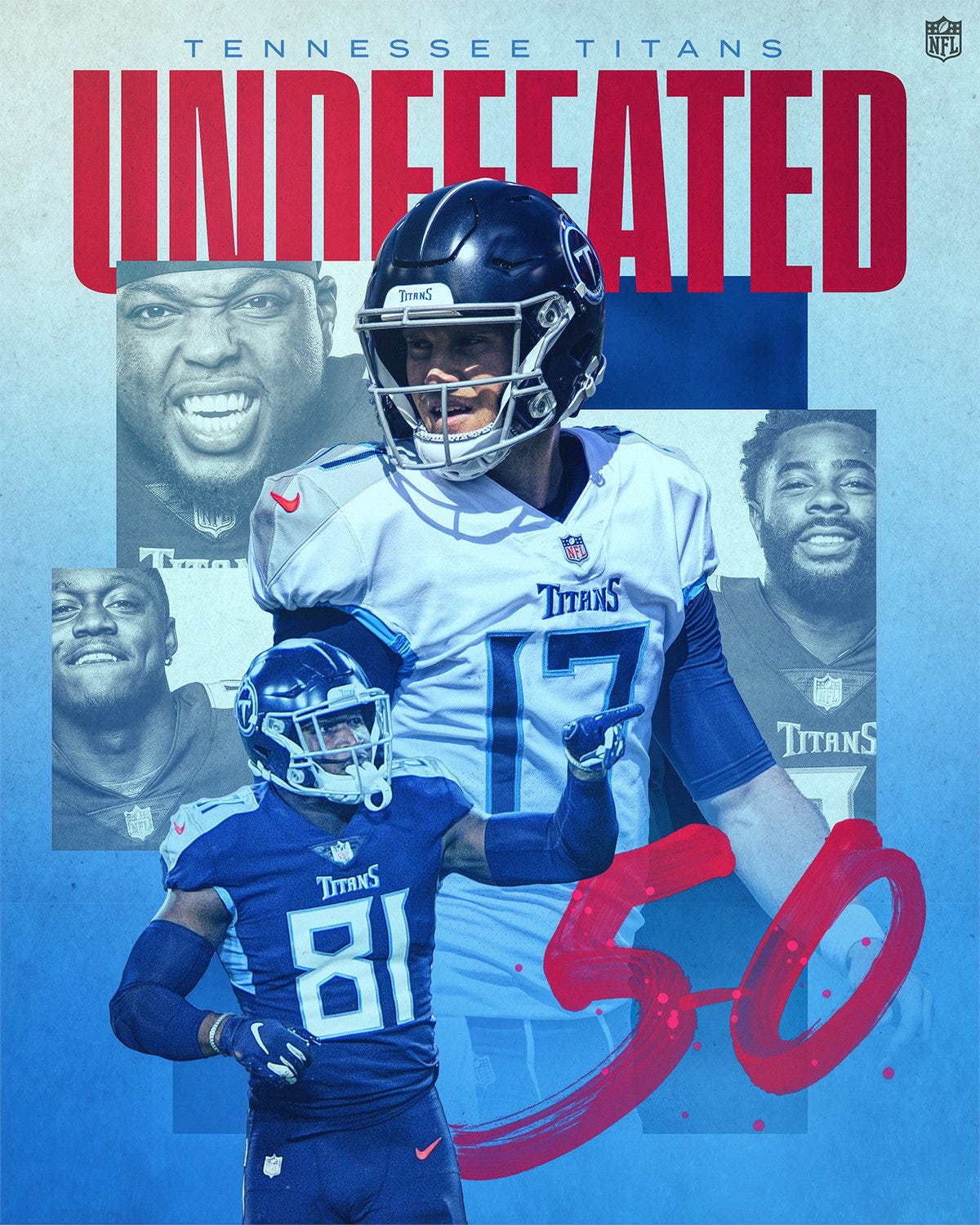 ---
Links
After a week off, we're back with all your Nashville sports news!
The Atlanta Braves, Tennessee's unofficial adopted MLB team, and the Los Angeles Dodgers, the MLB team with the most local players, squared off in an epic 7-game National League Championship Series. All of Tennessee's Braves fans went home heartbroken as Atlanta blew a 3-1 lead (classic ATL) handing the Dodgers their third World Series berth in the past four seasons.
Nashville native and former Overton outfielder Mookie Betts came up big a number of times, former Vanderbilt pitcher Walker Buehler earned a pivotal game 6 win (and wore really tight pants), former Belmont Bruin Matt Beaty drew two HBP in game 3. Former Dores Dansby Swanson and Kyle Wright did their best to keep a fun, young Braves team alive.
Following a COVID-induced bye week, the Titans won two games this week to improve to 5-0 on the season. A date with the fellow 5-0 Pittsburgh Steelers looms next week. The winner will be the final unbeaten in the AFC. The Titans win against the Texans on Sunday was wild, featuring huge performances across the board, while the win against the unbeaten Bills on Tuesday (!) was a blowout, capped by Derrick Henry ending Josh Norman's life on national TV and becoming an internet sensation.
Nashville SC welcomed fans back to Nissan Stadium with a draw vs Minnesota United and a win vs the Houston Dynamo, sandwiching a road loss to Sporting KC in between. GK Joe Willis and forward Hany Mukhtar, partially thanks to this insane goal, have been named to two of the last three MLS Teams of the Week. NSC also signed a third keeper for the remainder of the season.
The Predators have made a flurry of roster moves in the wake of their qualifying round flameout.
In college football, UT dropped out of the top-25 after getting shellacked by Kentucky and Vanderbilt can barely field a team, but Memphis knocked off UCF for the first time in 30 years and QB Danny White was named the Walter Camp National Offensive Player of the Week.
The Most Interesting Man in College Basketball: UT's Yves Pons.
Cool story on former Vanderbilt and Pearl-Cohn running back Ke'Shawn Vaughn in The Athletic on him earning Tom Brady's trust in Tampa Bay.
Nashville natives and NFL stars Jalen Ramsey and Golden Tate are going through some sort of bizarre personal feud. Meanwhile, Ramsey continues to thrive with the Rams.
---