The 2020 NFL Draft featured lots of local talent
And the Titans came away with a solid crop of picks.
Welcome to the Music City Sports Report.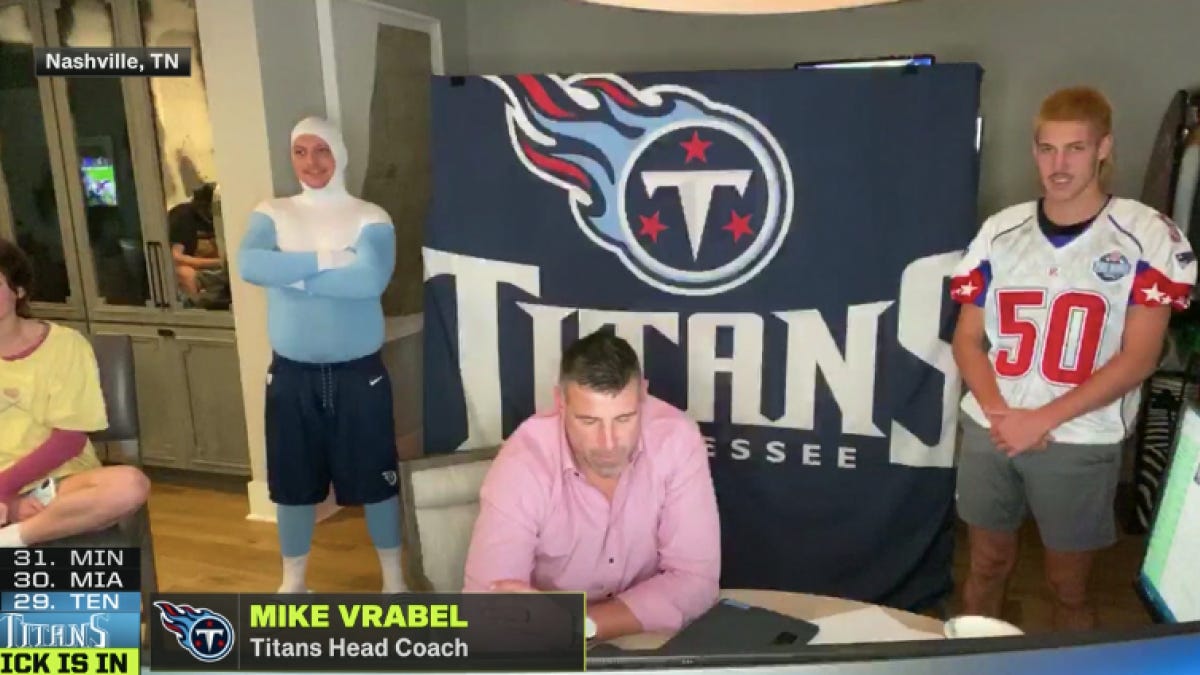 The true stars of the 2020 NFL Draft.
---
The NFL Draft, along with the WNBA Draft, the weekly airings of The Last Dance, UFC 249, and the triumphant return of Korean baseball (?!) have been the only live events for desperate sports fans to cling onto so far during this drought. Luckily for fans of Tennessee sports, the 2020 NFL draft had a strong local flavor. Let's take a look at the Titans picks and all of the area prospects who were drafted or signed as an undrafted free agent (UDFA).
Tennessee Titans
I wasn't sure how to feel about taking a tackle in the first round considering that Dennis Kelly is a perfectly capable starter and there was better talent still available. But Jon Robinson and Mike Vrabel were really excited about Isaiah Wilson, who is a mountain of a man.
Kristian Fulton was a first-round talent that fell to the second round, and Darrynton Evans was one of my favorite picks in the whole draft. He'll be a perfect change-of-pace back to play alongside Derrick Henry. Larry Murchinson seems to be a good value pick for the fifth round. He could help a defensive line that lost longtime anchor Jurrell Casey. I loved Cole McDonald at Hawaii. I hope he wins the backup QB job. I mean look at this guy: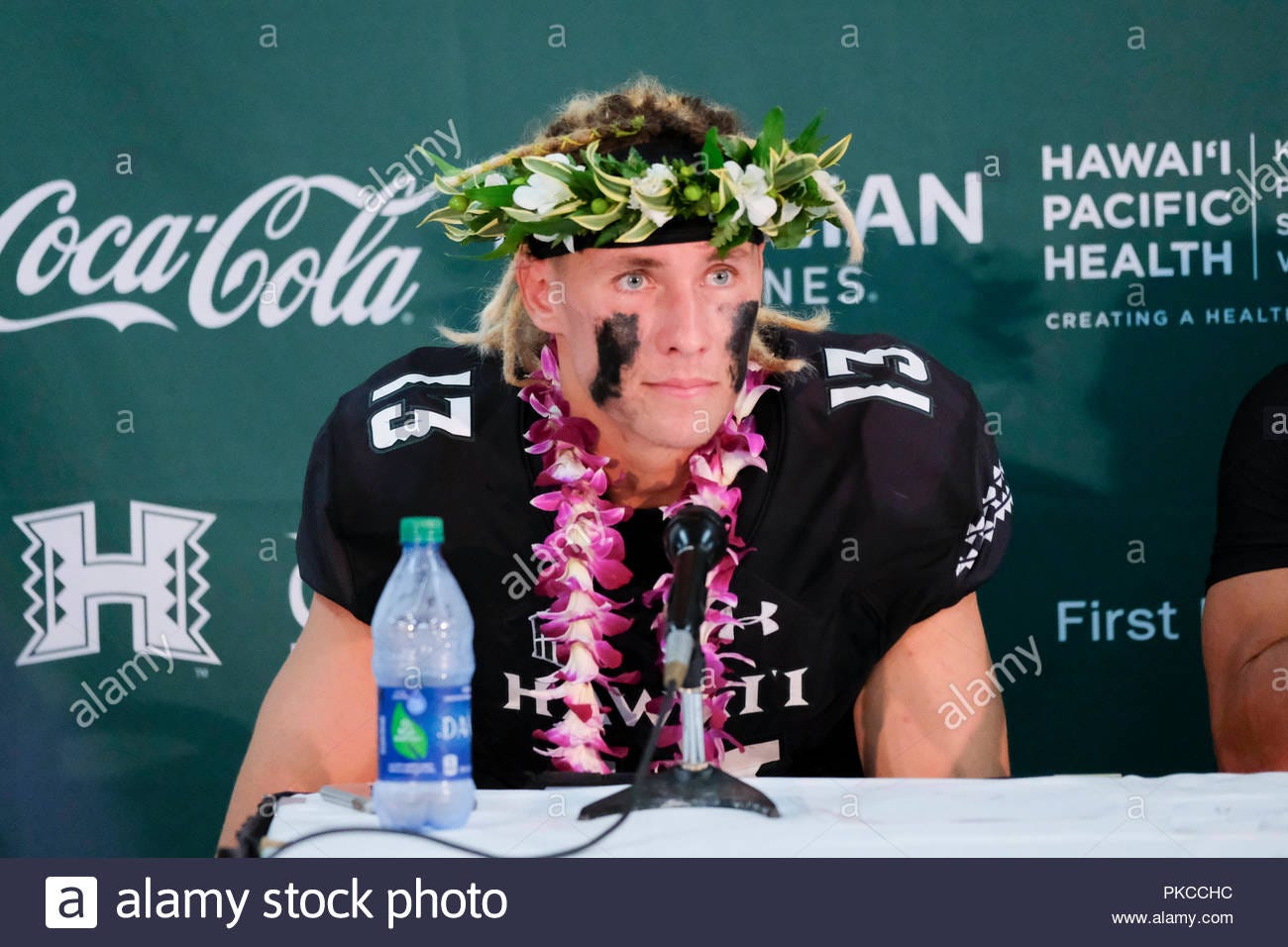 Isaiah Wilson | Round 1 Pick 29 | OT | Georgia

Kristian Fulton | Round 2 Pick 61 | CB | LSU

Darrynton Evans | Round 3 Pick 93 | RB | App State

Larrell Murchinson | Round 5 Pick 174 | DT | N.C. State

Cole McDonald | Round 7 Pick 224 | QB | Hawaii

Chris Jackson | Round 7 Pick 243 | CB | Marshall
UDFA Signings:
Aaron Brewer | OL | Texas State

Cale Garrett | ILB | Missouri

Tommy Hudson | TE | Arizona State

Khaylan Kearse-Thomas | ILB | Arizona State

Brandon Kemp | OT | Valdosta State

Mason Kinsey | WR | Berry College

Tucker McCann | K | Missouri

Anthony McKinney | OT | TCU

Cameron Scarlett | RB | Stanford

Kobe Smith | NT | South Carolina

Teair Tart | DT | Florida International

Nick Westbrook | WR | Indiana

Kristian Wilkerson | WR | SE Missouri State

Kyle Williams | WR | Arizona State
Memphis
The Tigers had the best draft of any of the Tennessee college programs - three selections, three UDFAs, and for my money, one of the steals of the draft. No matter where they line him up on the field, Antonio Gibson is going to be a star. Just get him the ball.
Antonio Gibson | RB | Round 3 Pick 66 | Washington Redskins

Chris Claybrooks | CB | Round 7 Pick 223 | Jacksonville Jaguars

Dustin Woodward | C | Round 7 Pick 230 | New England Patriots
UDFA Signings:
Scott Dill | OT | Atlanta Falcons

Bryce Huff | LB | New York Jets

Patrick Taylor | RB | Green Bay Packers
Tennessee
The Vols, on the other hand, have been in a bit of a draft drought the past couple of seasons. Although he was less heralded than some of his teammates, Darrell Taylor was by far the best pro prospect of the bunch. Jauan Jennings was fun to watch at UT, and oftentimes was the only offensive player that looked capable of reaching the end zone, so I'm hoping he can make a name for himself in the league with the Niners.
Darrell Taylor | DE | Round 2 Pick 48 | Seattle Seahawks

Jauan Jennings | WR | Round 7 Pick 217 | San Francisco 49ers
UDFA Signings:
Daniel Bituli | LB | Los Angeles Rams

Dom Wood-Anderson | TE | Seattle Seahawks

Nigel Warrior | S | Baltimore Ravens

Marquez Callaway | WR | New Orleans Saints
Tennessee State
The Tigers had their first draft pick since a pair of selections in 2015 with the hulking Lachavious Simmons. Former Ravenwood star Chris Rowland, who signed as an UDFA with the Falcons, also seems to have a real shot at a roster spot.
Lachavious Simmons | OT | Round 7 Pick 227 | Chicago Bears
UDFA Signing:
Chris Rowland | WR | Atlanta Falcons | Ravenwood
Vanderbilt
I don't know what happened to Vanderbilt's draft. The Dores were set to have their best draft since at least 2014, but Ke'Shawn Vaughn ended up as the only Vandy guy drafted. The former Pearl-Cohn product steps into an offense that suddenly has a lot of eyes on it thanks to the signing of Tom Brady. Kalija Lipscomb and Jared Pinkney should have a good chance to earn roster spots.
Ke'Shawn Vaughn | RB | Round 3 Pick 76 | Tampa Bay Buccaneers | Pearl-Cohn
UDFA Signings:
Riley Neal | QB | Denver Broncos

Kalija Lipscomb | WR | Kansas City Chiefs

Justice Shelton-Mosley | WR | Kansas City Chiefs

Jared Pinkney | TE | Atlanta Falcons
MTSU
The Blue Raiders didn't have any selections this year, but they did have a pair of defensive playmakers sign as UDFAs.
UDFA Signings:
Tyshun Render | DE | Miami Dolphins

Jovante Moffat | S | Cleveland Browns
Local High Schools
Sean McVay added a couple of local products to his innovative offensive arsenal as Ravenwood's Van Jefferson (a star receiver at Florida) and Ensworth's Brycen Hopkins (the son of longtime Titans offensive lineman Brad Hopkins) head west to join the Rams. Jacob Phillips, an East Nashville product fresh off a stint with the national champions at LSU, was taken in the third round by the Browns.
Van Jefferson | Ravenwood | Florida | WR | Round 2 Pick 57 | Los Angeles Rams

Jacob Phillips | East Nashville | LSU | LB | Round 3 Pick 97 | Cleveland Browns

Brycen Hopkins | Ensworth | Purdue | TE | Round 4 Pick 136 | Los Angeles Rams
Links
The WNBA Draft also had some local flavor. Former Blackman star Crystal Dangerfield was selected by the Minnesota Lynx in the second round. Dangerfield was a four-time All-Conference honoree during her time with UConn.
There was a lot of Titans news this week.
Logan Ryan is leaving Nashville. His new team is not known yet. I think it was a mistake not to re-sign him. He was instrumental to the Titans' success last season.
The NFL released their schedules this week. The Tians have three primetime matchups: game two of the Monday Night Football opening week doubleheader (at Broncos, 9:20 p.m. on Sept. 14), Nov. 12 vs the Colts on Thursday Night Football, and Dec. 27 at Green Bay on Sunday Night Football.
Veteran cornerback Jonathan Joseph signed with the Titans. The two-time Pro Bowler, now 36, should provide some depth after losing Ryan.
After four decades with the Titans in various capacities, team president Steve Underwood is retiring. He then went viral because apparently no one outside of Nashville has seen his glorious mustache before.
Of all the teams that lost out on a chance to go dancing this year, ETSU's dream season ending so abruptly stings the most for me. They have now lost head coach Steve Forbes to Wake Forest and top returning player Bo Hodges to the transfer portal. Forbes was replaced by assistant Jason Shay.
UT Football may be in the midst of a draft drought, but if their dominant 2021 recruiting class pans out then that should change soon.
MTSU women's basketball star Aislynn Hayes, a Riverdale product, was voted a Freshman All-American by Her Hoop Stats.
Belmont women's basketball's Ellie Harmeyer was named the National Scholar-Athlete of the Year by the ADA.
Vanderbilt's John Augenstein (1st Team) and Reid Davenport (honorable mention) and Lipscomb's Nolan Ray, Tennessee's Spencer Cross and Rhys Nevin, Memphis' Isaiah Jackson, and ETSU's Jack Rhea (all honorable mention) were named Golf All-Americans by Ping.
The MLS is allowing teams to return to their outdoor training facilities, which means Nashville SC will be back on the pitch in some capacity for the first time in over a month. Nashville SC also inked a local broadcasting deal with Fox17.
---