Welcome to the Music City Sports Report.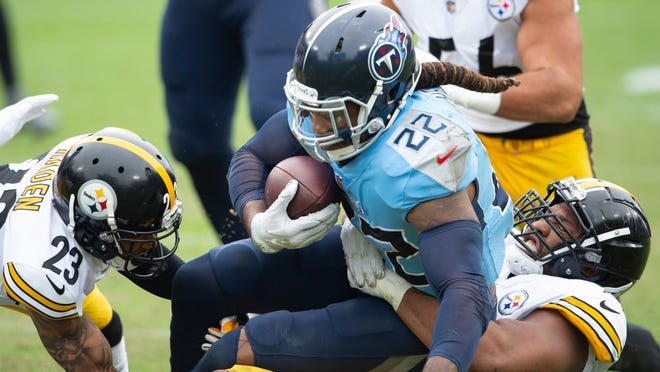 ---
Links
The Titans and the Steelers, two of the NFL's final three unbeatens entering Sunday's matchup, faced off in a historic meeting this late in the season. Pittsburgh prevailed despite the Titans nearly overcoming a 27-7 deficit. Stephen Gostkowski missed the potential game-tying field goal.
The hype train had been hitting a high note heading into the matchup. The Titans were shooting up power rankings and avoiding harsh penalties from the NFL, Ryan Tannehill was being mentioned as an MVP candidate and proving last season wasn't a fluke, he and Henry were named the Air and Ground Players of the Week following the Texans win, Jeffery Simmons was getting full breakdowns of his impact, and they even had Derrick Henry in the New York Times with a piece about the Art of the Stiff Arm. The only bad news had been that Taylor Lewan was lost for the season with a torn ACL.
Nashville continues to take center stage in the MLB. As the Dodgers built a 3-2 lead in the World Series, Mookie Betts was earning free tacos for Americans and Walker Buehler was dealing heat. The LA Times' Jorge Castillo wrote about Mookie's Nashville upbringing, the Nashville Post wrote about Matt Beaty living out his World Series dream, and Sports Illustrated's Tom Verducci called Buehler's performance the Coronation of a King.
NSC has put itself in a good position for the playoffs. Randall Leal and Walker Zimmerman were named to the MLS Team of the Week after a 3-0 win over Dallas and a 1-1 tie with New England. Zimmerman in particular has earned some high praise from national media. They also traded for Seattle Sounders attacker Handwalla Bwana.
Unbelievable get from The Athletic's David Ubben who found the story behind an infamous photo of some UT football fans.
Love to see this kind of intra-state camaraderie:
Memphis QB Brady White was named the Maxwell Award National Player of the Week after their win over UCF.
I was able to interview former Mt. Juliet High, MTSU, and Belmont legend Alysha Clark of the Seattle Storm on being a two-time WNBA champion, her defensive prowess, her time at those local schools, and more.
---