Which team Nashvillians should cheer for in the MLB Playoffs
Plus College Football is back in a big way and Roman Josi wins the Norris Trophy!
Welcome to the Music City Sports Report.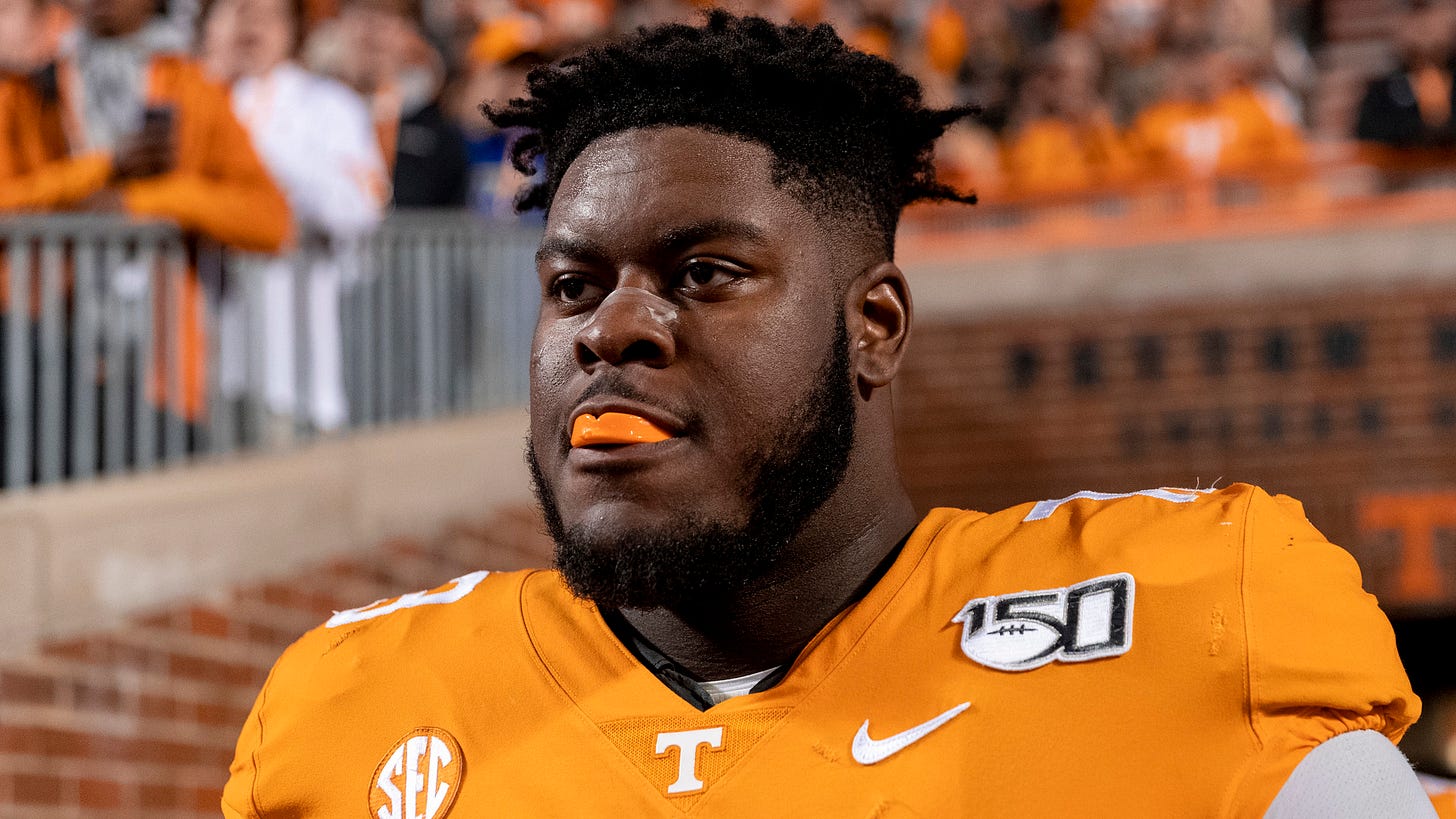 ---
The MLB's 60-game regular season ended over the weekend. With the expanded playoffs set to begin today, team-less Tennesseans will need a squad to cheer for.
The Braves, Cardinals, and Reds all have strong fanbases in the Nashville area for obvious geographic reasons, but for anyone lacking an inherited favorite team, there's an obvious choice to be made…the Los Angeles Dodgers!
Yes, you will receive some somewhat-justified flack from any of your MLB fan friends for jumping on the Dodger bandwagon. They've only been the clear best team in the league pretty much since day one. But the roster is loaded with Nashvillians.
Former Overton star and Nashville native Mookie Betts is an NL MVP candidate. Vanderbilt's Walker Buehler and Belmont's Matt Beaty are fixtures in the lineup. Even former Vanderbilt hurler and Cy Young winner David Price is on the roster, though he opted out of the season due to COVID-19.
The Dodgers led the MLB in runs scored and home runs, the roster is filled with locals, the Sounds haven't stepped on a field this year, and 2020 has been rough, you've earned the right to jump on the Dodgers bandwagon.
Links
Roman Josi, your 2020 Norris Trophy winner.
College football has slowly trickled back into action the past few weeks, but Saturday marked its full return in multiple ways as the SEC (including Tennessee holding on to take out South Carolina and Vanderbilt nearly knocking off Texas A&M) and all the other conferences voted to play later this year. Shoutout to UT's star lineman Trey Smith.
After a rough opening week, former Memphis Tiger Stephen Gostkowski once again saved the Titans on Sunday. Three straight game-winners! Also, Jonnu Smith was on GMFB talking about his breakout season.
Nashville SC earned three points this week with a win over DC United and a draw with Houston Dynamo. The rest of their fall schedule was released. Also, cool story about Tori Penso, who became the first woman to ref an MLS match in 20 years in the NSC-DCU game. Also also, the NSC training facility is going to be built in Hickory Hollow.
The IX wrote an appreciation of Alysha Clark, a Mt. Juliet native who dominated at both Belmont and MTSU before her long, successful career with the Seattle Storm.
Candace Parker featured in the New York Times.
ETSU MBB's Patrick Good, a hometown hero in Johnson City, will be opting out of the season due to COVID.
RIP Gale Sayers. The Chicago Bears Hall of Famer was TSU's AD for 1985-86.
The Athletic on Steve Spurrier's time with Tennessee.
Brentwood Homepage feature on former Brentwood Academy catcher Jacob Stallings and his breakout year with the Pirates.
Yves Pons and John Fulkerson talk UT MBB on the Andy Katz Podcast.
Legendary Memphis running back will be taking on a new athletic endeavor: Dancing with the Stars.